Services We Offer
Audio Services
We have a team of experts to offer you advice on equipment, tips to record your shows, and how to effectively market it to the widest possible audience. Our team will edit out any false starts, long pauses, filler words, or anything else they determine to be potentially distracting for your listeners. While not compromising the integrity or authenticity of your recording. Record, edit, and grow your podcast with Premium Audio Services! 
Video Services
There is a growing trend of podcast listeners tuning in on YouTube. If you want to maximize the potential reach of your podcast, you need to distribute it in both audio and video formats. We can use a graphic, full-sized logo, or up to 5 still pictures of your choosing, that can be combined with your podcast audio, and exported into the video format of your choosing. If you already have a video recording of your podcast, we can insert your watermark to show during part of, or the entire episode. We can also do a basic insert of any graphics you might want, before and after your video.
Launch Packages
Concentrate on your content while professionals handle the rest. This is a client-focused podcast launch package that has been successfully utilized repeatedly by new podcasters. This package includes technical assistance, SEO advice, professional podcast editing based on the audio lengths and arrangement complexity you wish, plus a unique production value tailored to your voice. We will handle all the publishing and future scheduling of episodes for you. So, if you would like to understand how easy it is to start building your audience and podcast community today, whether for business or an independent project – get in touch via the email or schedule a call below.
Custom Music
Nothing defines you as a first impression, and your podcasts intro music is just that. It should be something that defines the tone, feel, and personality of your show. Premium Audio Services can help you select the right music for you. Choose from our extensive library of existing intro's, that can be tailored to your needs, or let us customize something special just for you. 
Basics of Podcasting
Our experts will help you understand and sort through the overwhelming amount of options you face as a new podcaster. We can help you develop your vision and plan strategies for your show that help your content evolve. There's a lot about what your show's format should be defined before it can be marketed effectively. We'll help you figure out your goals based on your available time and resources to maximize the potential of your podcast.
Equipment & Recording
One of the most daunting parts of starting a podcast is the equipment. The variety of prices and options can be overwhelming. What gear do I need? How do I hook it up and use it? How much do I really need to spend? What kind of space do I need? Premium Audio Services can help with all your questions as well as answer some that you didn't know you had! Your recording environment can have a lot to do with how you record and what equipment you'll need. We'll teach you what can be done in post-production, and what should be addressed before it gets that far. The better you sound; the easier our editor's job is. So, we really want to help you get it right.
Content Creation
Learn ways to create engaging content and how it can be used. We'll help you define the format of your show in a way that keeps your audience's attention. How to use interchangeable themes, music, or segments that create a familiarity for your audience and keeps them coming back for more. We'll teach you about the options at your disposal to maximize your content for SEO, and how they can be used across your social media platforms. You've spent a lot of time on your creation and we can help you get the most out of it.
Optional add-ons for any plan
Having show notes, audiograms, and other engaging podcast marketing elements will help you grow your podcast audience and boost your visibility on Google.
Transcription
Transcriptions are a written copy of the audio from your podcast that can be posted on your website. Why is this important you might ask? Well, the text in the transcription can be used to create Keywords that help Google and other search engines, rank you higher, and make you more visible to an audience. And, your transcription will be considered "original content." This helps you rank higher with search engines because any posting of "original content" makes your page look both active and authoritative for providing something new. Making your content easy to digest for anyone, whatever their situation, will only help grow your audience.
Social Card
Let us help you create a stunning graphic, using the most intriguing quote from your podcast. A great tool to announce new episodes to your followers on social media. Capture the essence of why they should tune in to hear the new episode.
Audiogram
Drive people to your website or podcast by using Audiograms on social media. An audiogram pairs a still image with an audio clip from your podcast, overlaid with a dynamic waveform to create a short video. Choose the best clip from your podcast, and gain attention from a new audience.
YouTube Channel Setup
At Premium Audio Services we provide YouTube channel set up services for our worldwide clients. We will create your YouTube channel account and help manage it.
Want to reach millions of listeners?
We know our way around the podcast world and can get you onto Apple Podcasts, Spotify, Google Podcasts, Stitcher and TuneIn faster. Just send us your RSS feed and we'll take care of the rest. If you don't have an RSS feed, we'll get you one.
Record
Record the audio for your podcast episode.
Upload
Upload your episode to your DropBox folder.
Process
We professionally edit & mix your podcast audio.
Deliver
We deliver your episode within 48 hr.
Only Pay For What You Need
Whether you don't have the time or you want the best sounding audio possible, we'll help you create quality sounding shows. We can be as hands-on (or hands-off as needed).
Professional Mixing
Mastered to Broadcast Standards
Full Production Services
Client Review
Upload Audio to Hosting Platform
48 hour Turnaround Time
Select
Listen-Through Edit *
Professional Mixing
Mastered to Broadcast Standards
Full Production Services
Client Review
Upload Audio to Hosting Platform
48 hour Turnaround Time
Select
Content Edit *
Professional Mixing
Mastered to Broadcast Standards
Full Production Services
Client Review
Sound Design & Music
Upload Audio to Hosting Platform
48 hour Turnaround Time
Select
*Pricing based on RAW audio 60 minutes or less. Additional charges may apply. See our Terms of Service for more.
Full Production Services Include:
LISTEN-THROUGH EDIT
NOISE REDUCTION
REMOVAL OF LOUD PLOSIVES
INTRO & OUTRO INSERTION
CROSS-FADING
VOLUME LEVELING
ROOM REVERB REMOVAL
FULL ID3 TAGGING
COMPRESSION
DE-SS, ANTI-HISS, ANTI-HUM
ADDITIVE & SUBTRACTIVE EQ
MASTERING
What Our Clients Say
"We received the best service on our video edit project from Premium Audio Services. They read our video edit brief and returned their 1st draft back 90% complete with lightning speed. These video editing experts did not require much input at all from us and returned an incredible edit video that we are proud of. They are skilled Storytellers that over delivered on our project. We had in mind one way to tell our story for this video edit project, but PAS had a better way to reach our same goal. This is the Help our nonprofit needed to articulate a better story and get an expert to explain how to improve upon our messaging. We are excited and grateful for the effort and time that they put into this project! They live up to their company name Premium Audio Services!"

Peter & Kelley, Founders

Forgotten Not Gone

"We contacted Lance for a video clip and a lyrics video. The result has been exactly what we expected. He's very quick answering and proposing new ideas. Totally recommended!!"

Francesco Tano Casatta, Singer

Microguagua

"I really enjoyed working with Premium Audio Services and will be sure to recommend them or hopefully have another opportunity to hire them in the future. They are an absolute delight to work with."

Allison Keane, Executive Director of Public Relations

Hearst Media

"This team was fantastic to work with - easy, quick to reply, creative."

Leah Fraley, Executive Director

SCAN of Northern Virginia

"Lance worked with us during COVID19 to promote our drive-thru food pantry in central NJ, USA. He was generous with time and changes midstream. The video creation in Spanish and English is just what we needed to get our message out! The original music was a bonus- Thank you!"

Leslie Koppel, Executive Director

NJ Rise

"Lance and Premium Audio Services are just amazing! The work he's done for me is beyond what was expected. His ability to take my vision and not only realize it but take it to another level is JUST what my business needed. I cannot wait to work with him again!"

Buddy C. Ruze, Composer

Buddy C. Ruze

"Premium Audio Services have raised the audio bar with a skill set that is as unique as they are. Their combination of imagination, and technical precision makes them a must hire in my opinion."

David Pierson, Author

David Pierson

"Lance is absolutely a godsend! He has been instrumental in the success of Pure Dog Talk podcast by maintaining the highest levels of audio quality, but also with his willingness to turn around a file in a hurry when needed, his great advice on outside projects and general good humor. Five stars doesn't even cover it!"

Laura Reeves, Owner

Pure Dog Talk
Questions? Help is here!
We love questions! And we try to answer them in a few different ways.
Click the chat bubble in the lower-right of the site to jump on a live chat.
What's included in the service?
We make sure every podcast sounds it's best. That means we use techniques like mastering, volume leveling, room reverb removal, de-ss/anti-hiss/anti-hum, and much more to ensure everything sounds first-rate
Do I need to provide guidance?
You don't have to, as our team handles everything, but if you have a specific direction in mind then feel free to let us know.
Will my podcast sound perfect?
That mostly depends on the recording conditions and the equipment you use. We're only professional audio engineers, not wizards. We know many audio tricks, but we can't do magic.
How long does it take to edit podcasts?
That depends on your audio's total length. Once you've sent over your podcast, someone will be in touch with a delivery date. Typically, we offer our customers a 48-hour turnaround time on their submissions.
How much does it cost?
Choose a package that works for your podcasting schedule. If there are special requirements it may vary slightly.
What payments do you accept?
Premium Audio Services accepts PayPal, Visa, and Mastercard Credit/Debit cards.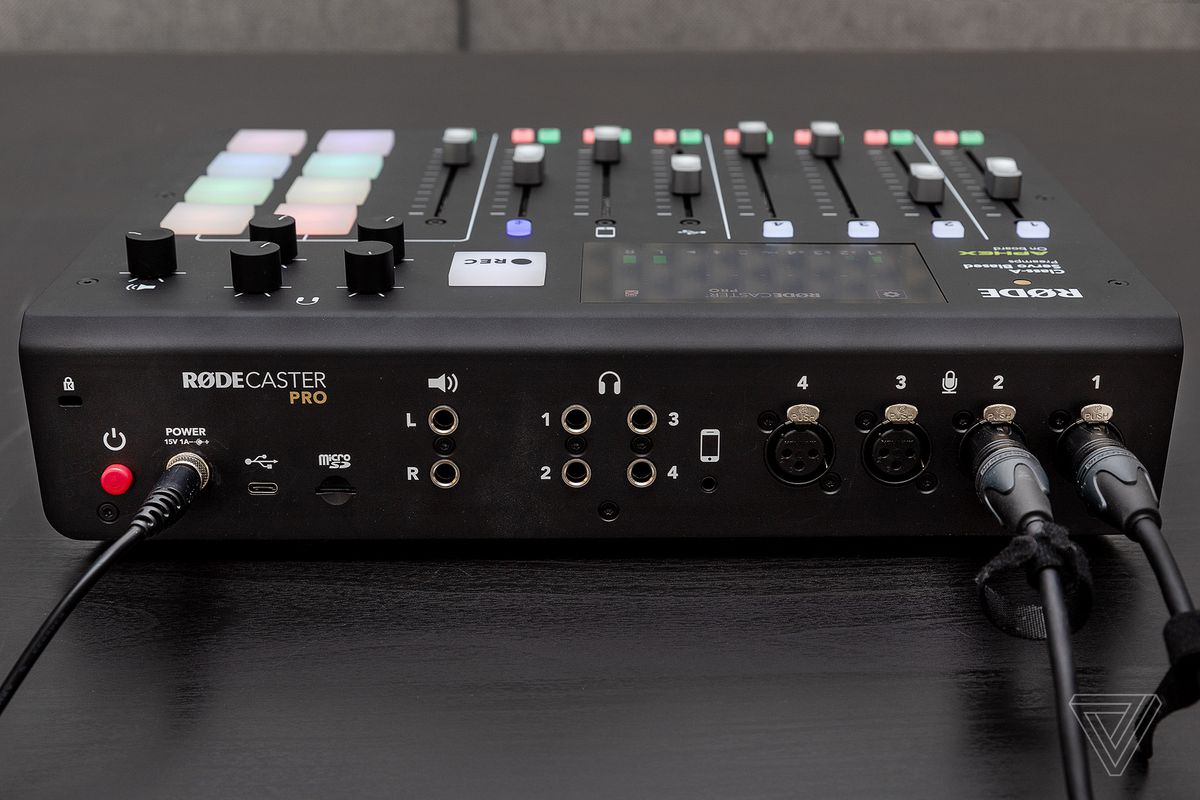 Ready to Get Started?
Head over to our contact form and tell us about your project →